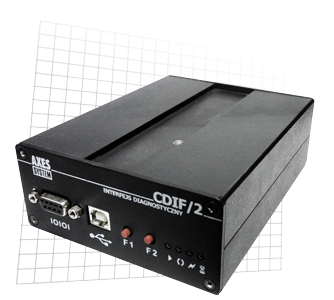 It all started in 2003...
The idea of creating CDIF/2 emerged in the beginning of 2003, when Axes System - company dealing with professional electronic systems identified the gap on the market of devices and equipment for computer car diagnostics. The reality of Polish car repair shops was thoroughly analysed with special focus on requirements and financial capabilities of smaller enterprises that are often run by one person or one family. That's where the idea came from to provide a universal tool with significantly greater potential than solutions offered by foreign competition and to provide it at price affordable to every car mechanic.
First users
After few months of prototype testing, software development and tests carried out under target conditions, first exemplars of CDIF/2 reached the users. It is interesting to know that first users ordered CDIF/2 long before it was actually released for sale. They claim today to have believed in product that represented Polish know-how and from the time perspective, it did not disappoint them. Although possibilities of CDIF/2 were at the time only a small fraction of today's device, it still surprised with the potential of available tools and future-oriented, modern approach.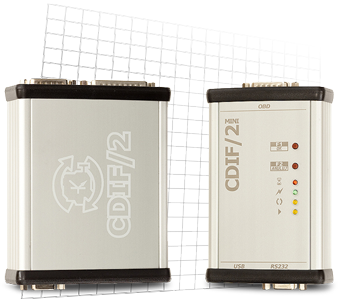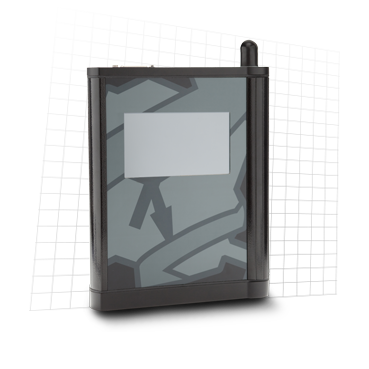 10th Anniversary and the CDIF/3
The 10th anniversary of the CDIF/2 was the perfect moment to introduce a new, technologically advanced tester. The "little brother" in the tester family arrives with many novelties, i.e.: color 4.3'' touch screen, in-built WiFi module, microphone and vast development possibilities. The CDIF/3 is a modern and user-friendly diagnostic tester that, alike its older brother, sets new standards on the market of diagnostic testers. It is the result of 10 years of our experience in the development of the CDIF/2 system and has all that's best to ensure effective and convenient diagnosis of past, present and future cars. It comes with an enormous development potential for the long-time perspective, therefore is to be considered a safe investment in the workshop equipment. The CDIF/3 diagnostic system was presented for the first time in public during the 13the Inter Cars Fair in Warsaw, at the Bemowo airport.