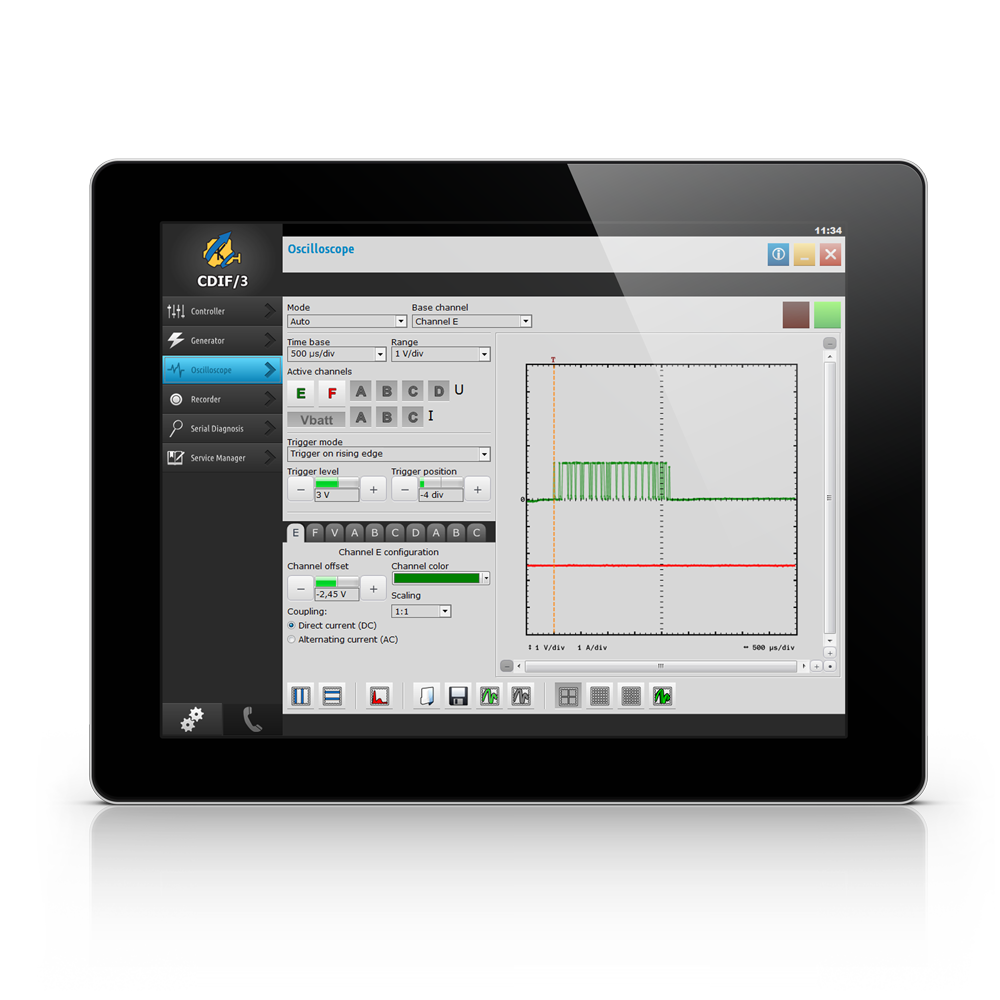 Oscilloscope
The oscilloscope of the CDIF/3 Expert is a multi-channel device offering a wide range of time bases and measured voltages. It provides for a simultaneous observation of up to 10 channels! Two inputs are equipped with typical BNC connectors to enable easy connection of oscilloscope probes commonly available on the market. The standard impedance of 1MΩ/50pF ensures full compatibility with various accessories like current clamps, high-voltage probes, etc. The signals measured can be saved to disk and later used as reference or aid to generate an identical signal, for example when emulating sensors.
Generator
The CDIF/3 Expert is not to think of without the signal and voltage generator. This time, the user is given two outputs for different purposes. One output is designed to generate accurate direct and alternating signals that can be then used to emulate sensors. The second one is a high-power output covering a voltage range from 0 to 25 V at a current of up to 5 A. Hence, the generator can operate as a safe, programmable power supply for sensors or other circuits working under non-standard voltage.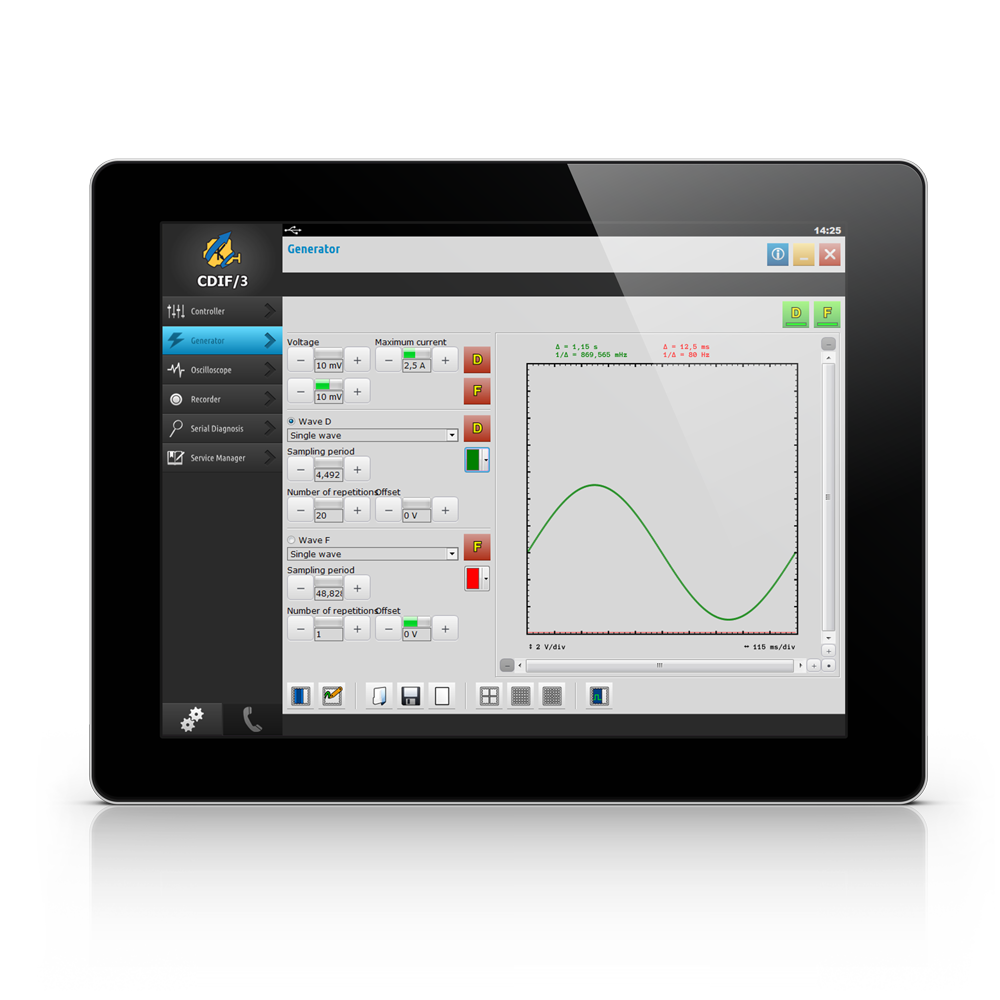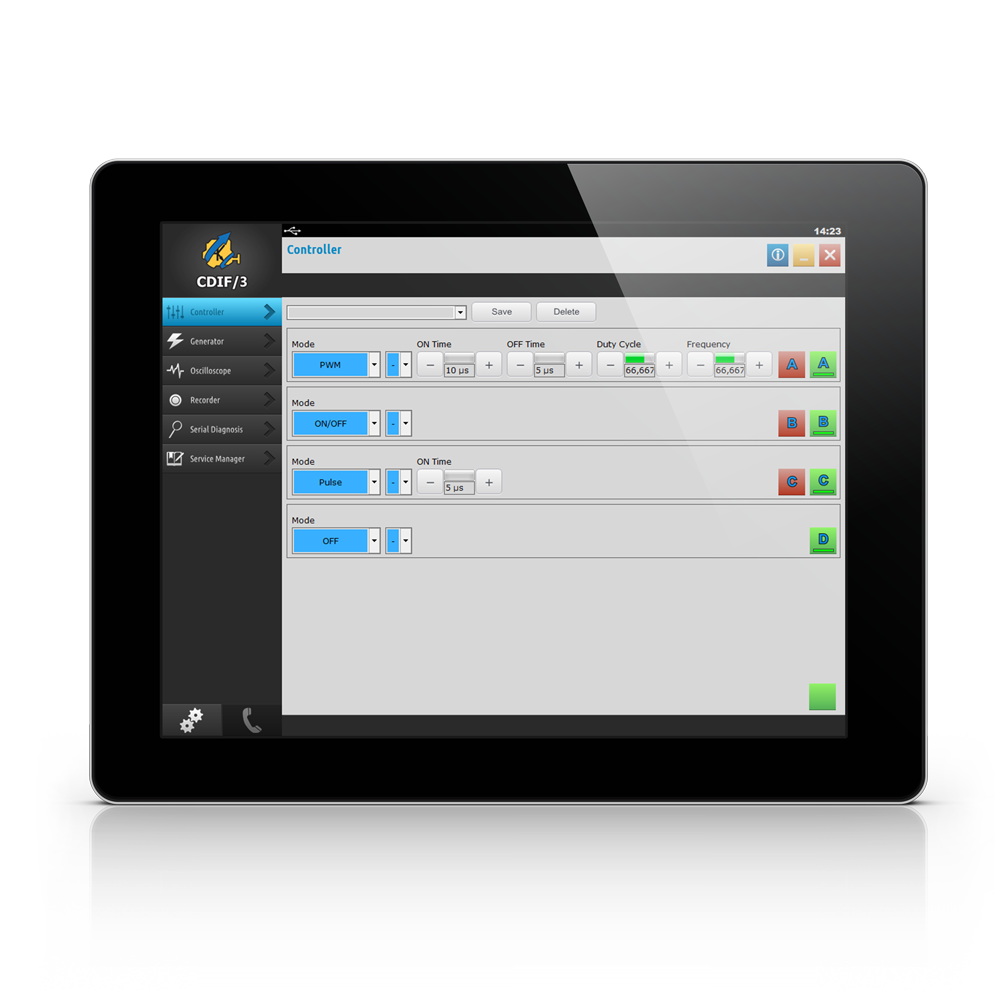 Controller
The controller of the CDIF/3 Expert offers three powerful and flexible control outputs with current output of 30 A each and can operate both in "ground connection control" and "positive supply control" mode. Two oscilloscope channels are assigned to each individual controller output (for simultaneous voltage and current reference in the controlled circuit), so you can now - at the same time - control the selected component and watch the resultant signal on the oscilloscope's screen without the need for unnecessary connections. The variety of control modes enables i.e. easy control of stepper motors, DC and three-phase motors, injectors, valves or relays.