Just plug in
Serial diagnostics (plugging diagnostic connector to a vehicle and starting dialogue with control computer of a given system) is currently the basic way to diagnose modern cars. This way, the mechanic receives the first and most relevant information on how the system works, and what are its problems and faults. The mechanic is also able to perform a variety of adjustments and configuration changes.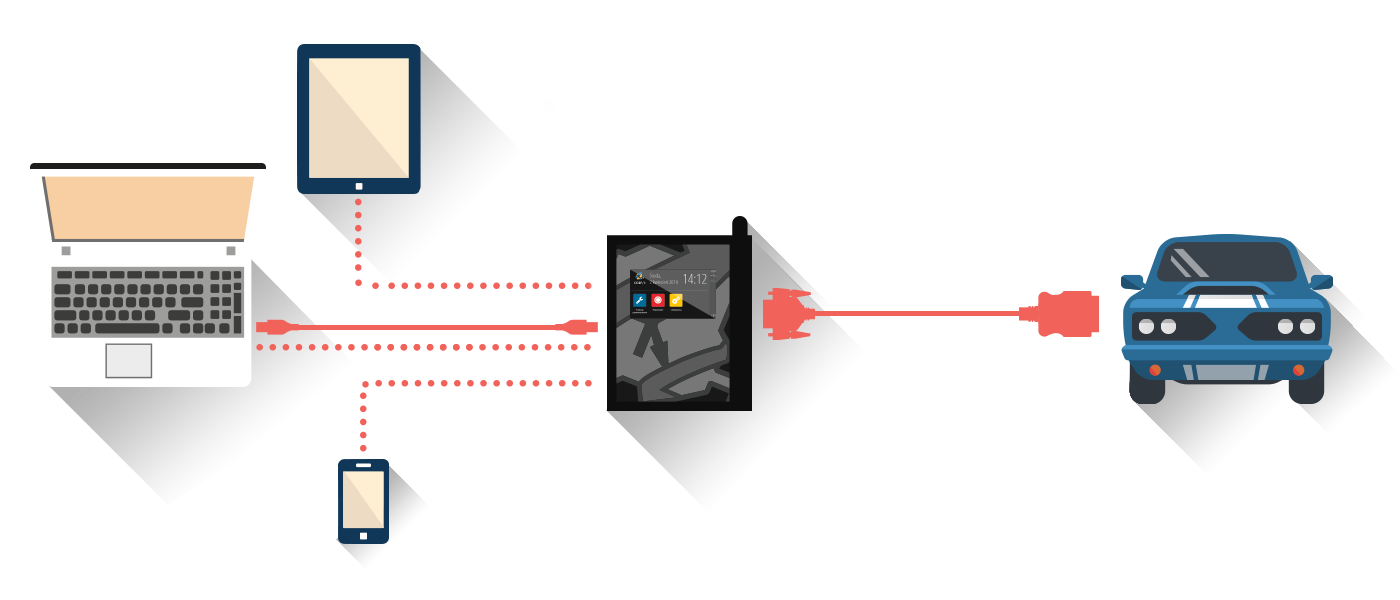 Connect via cable or WiFi. Select your display. The most popular functions can be performed using the CDIF/3 touch panel display.
The standard diagnosis is carried out via J1962 adapter. Additional adapters will help you in diagnosis of older vehicles.
Possibilities for everyone
Serial diagnostics comprises many different aspects - each with its own characteristics. CDIF/3 allows you to perform the complete diagnosis within the possibilities of a given system. We are continuously striving to make the diagnostic process as easy as possible through user-friendly presentation of functions, easy operation - no matter what car, model, year of make or system. The CDIF/3 is able to perform diagnostic operations also on older cars, even from the 80's. This does not affect the diagnosis of the world's most modern cars that are rolling off the production lines everyday.