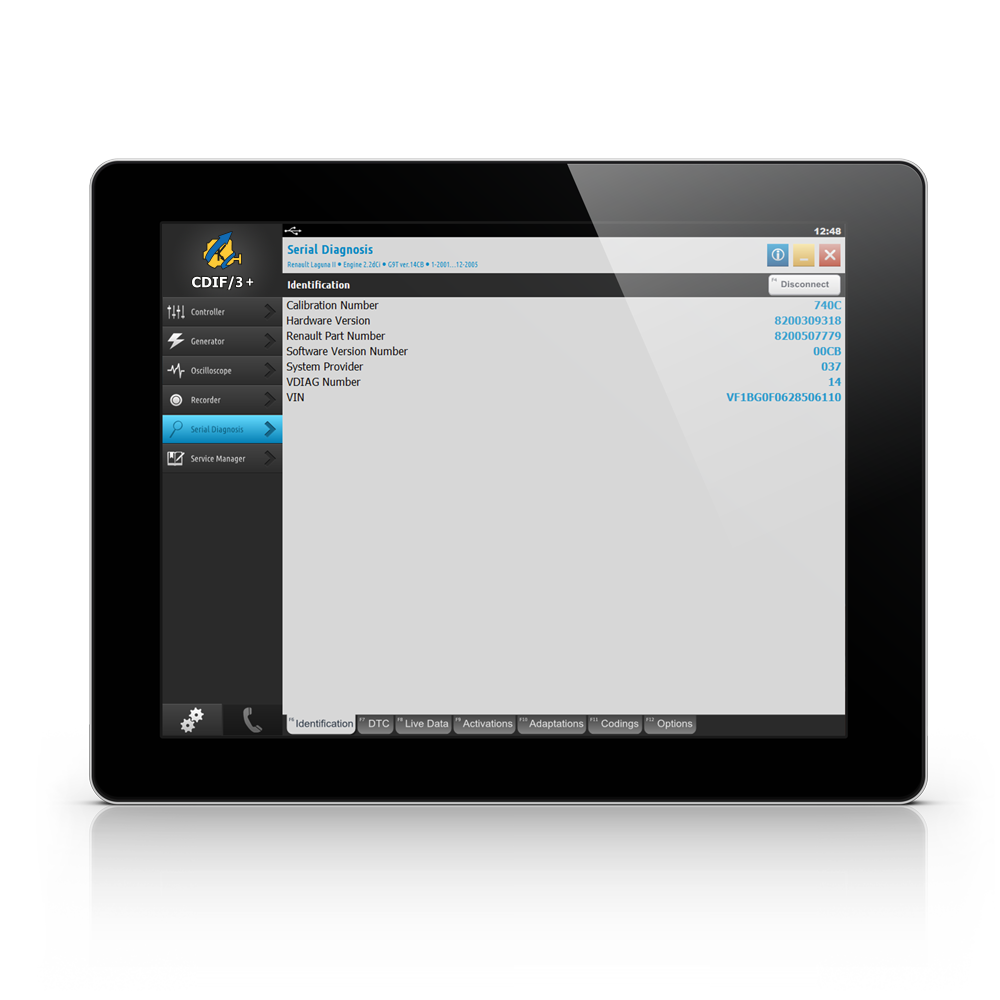 Identification
Identification is one of the features of serial diagnosis to enable insight into information about the diagnosed system. This is where you receive detailed control unit data, i.e. part numbers, equipment versions, year of make or date of the last visit at the service, engine or system code. With this information it will be easier to order spare parts, verify the correctness of chosen diagnostic component or evaluate the occurrence of particular elements of equipment.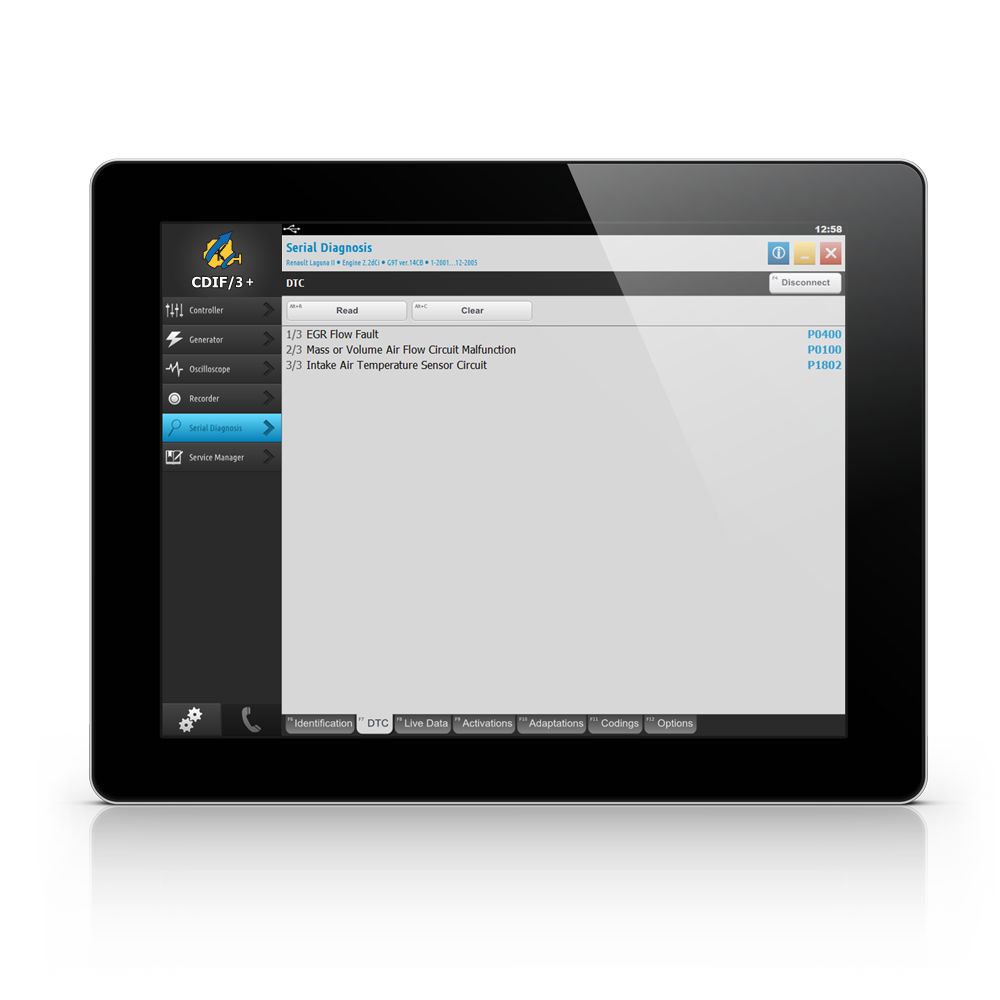 Fault codes
Reading and clearing fault codes are the most frequently used functions of serial diagnosis. With this function the user can read registered system errors to facilitate the diagnostic process and reduce time needed for repair. In this regard the CDIF/3 offers truly impressive possibilities. One click is enough to read malfunction messages presented visibly in form of an appropriate fault code with a detailed description.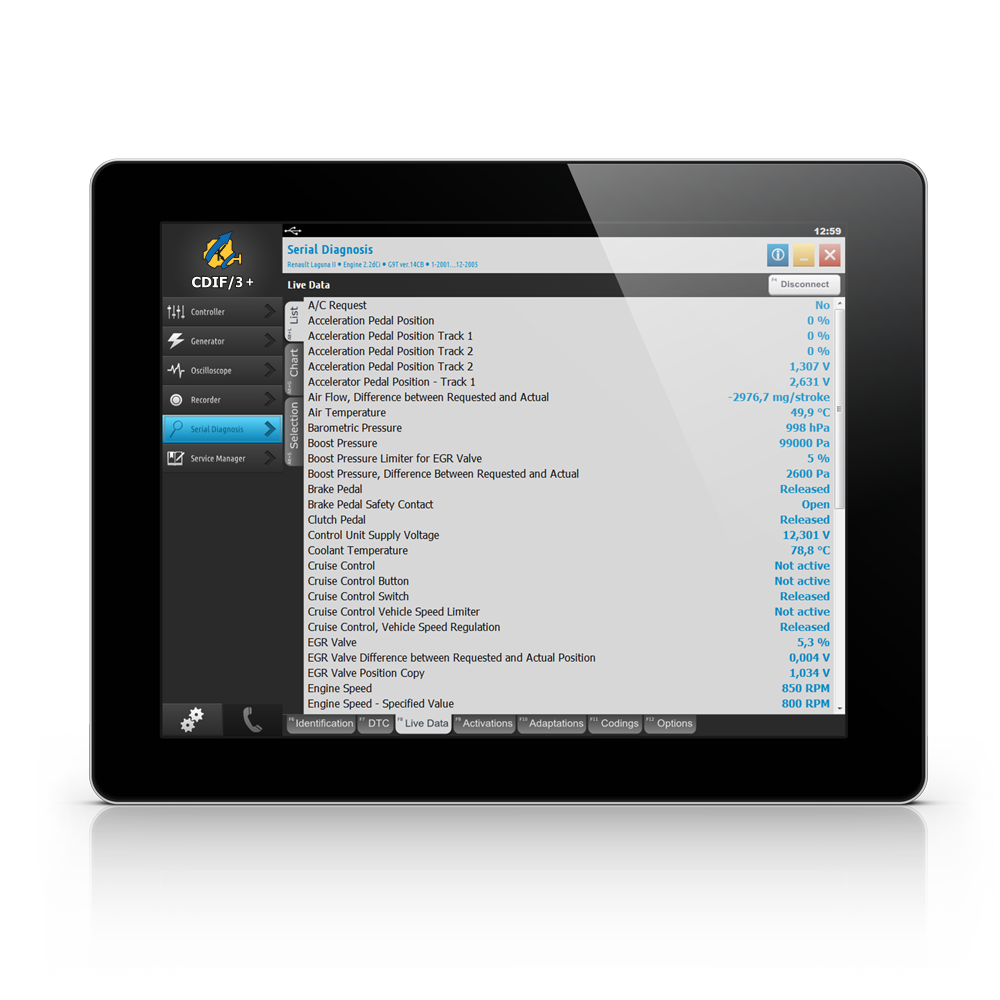 Live data
Insight into operational details of a given system is important for evaluation of its correct function. The CDIF/3 enables an ongoing observation of the working parameters,both in form of a reader-friendly table containing the most actual and precise data and in form of a graph indicating changes of those parameters (values) in time. You can observe all possible parameters at the same time or choose only the relevant parameters. Additionally, you can export parameter lists to different documents, including MS Excel.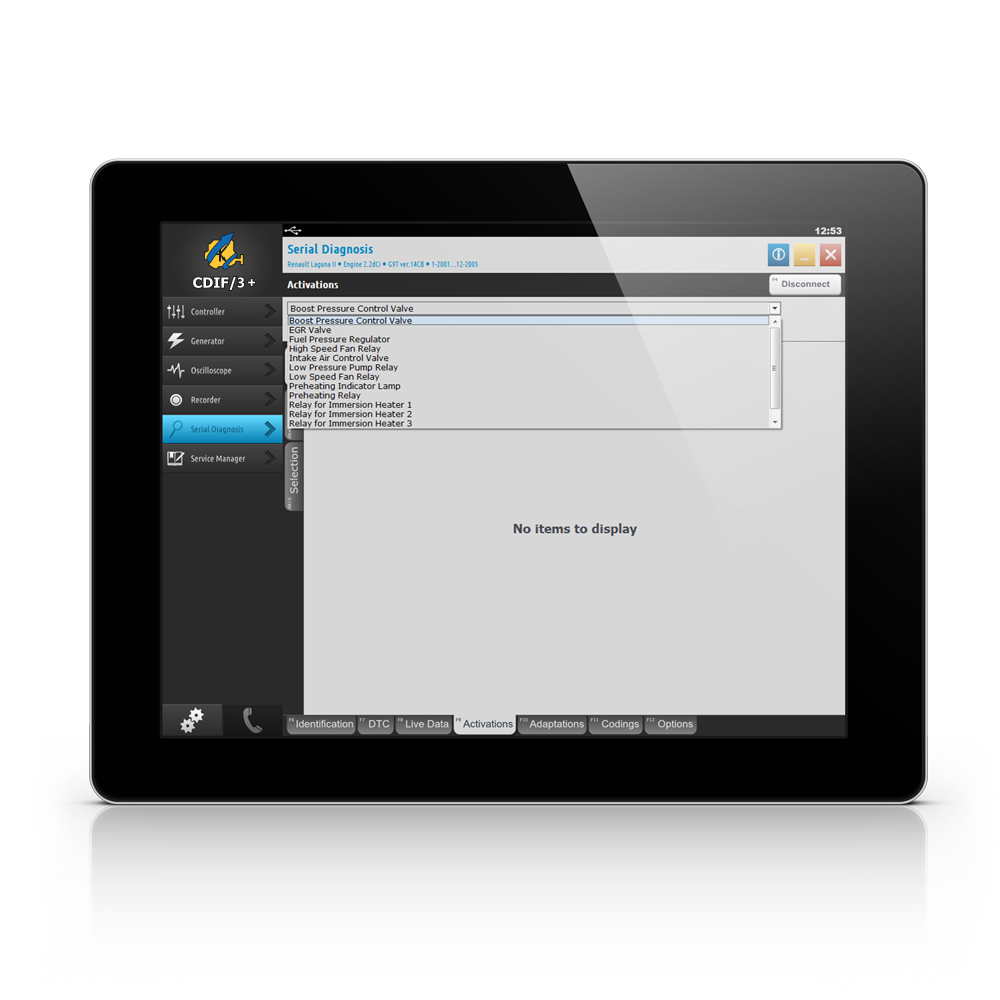 Activations
Not all faults can be detected by means of self-test features within the control unit. The best diagnostic tools are always the eyes and ears of a car mechanic. For that reason, control units installed on-board enable certain activations that allow to evaluate the correct driving of actuators.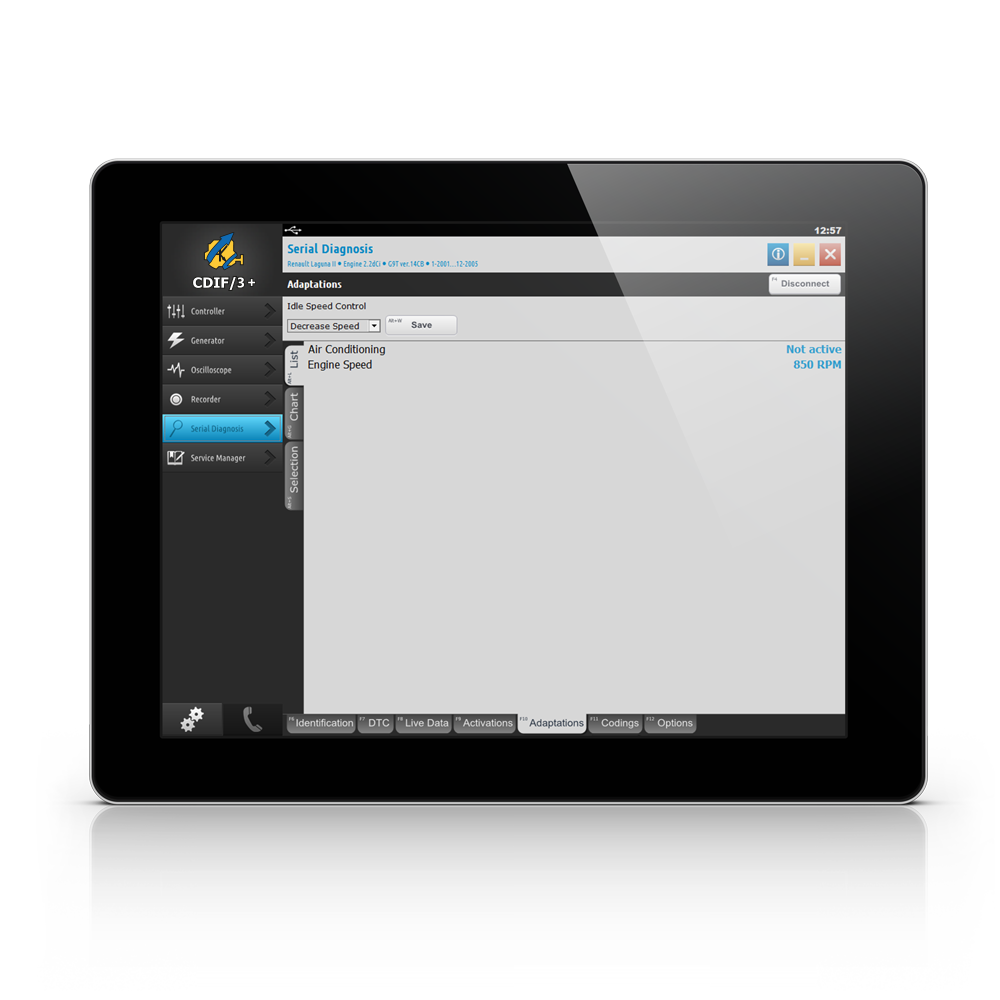 Adaptations
Often a need may arise to adjust the system, i.e. adjust idle speed, change fuel quantity, calibrate the throttle or reset the change oil indicator lamp. These features are available in the CDIF/3 in form of adaptation procedures that are easy to perform. Adaptation features are incorporated into the CDIF/3 in such a way as to enable an intermediately advanced mechanic to conduct quick and easy adjustments.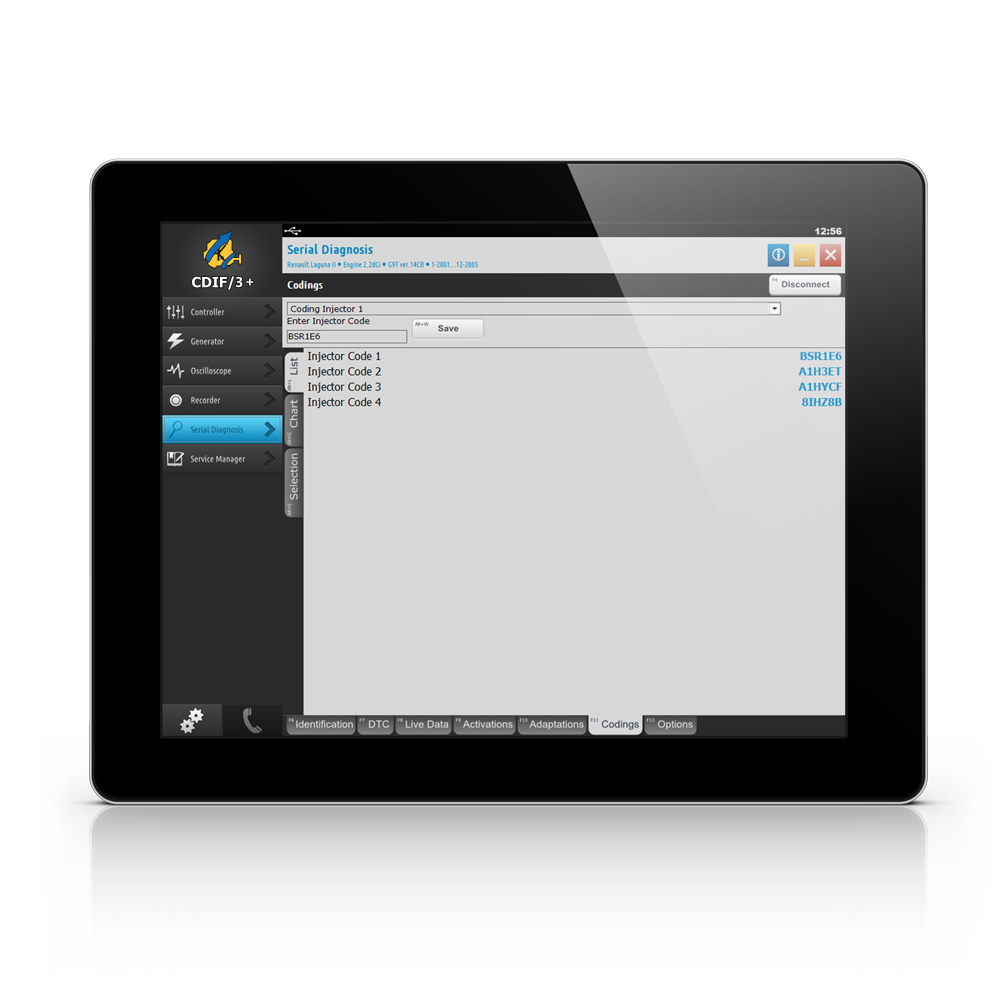 Coding
Coding enables the modification of the control unit settings, i.e. switching particular functions on/off, customizing options to best fit the car equipment or model, etc. The coding facilitates, among others, changes to airbag configuration, gear type adjustment, engine mode selection. Similar as with adaptations, the CDIF/3 allows for quick and easy coding.
CAN Databus
Cars manufactured nowadays are usually diagnosed in a slightly different way that cars fabricated few years ago. A CAN data bus, which was earlier used for internal purposes only, is currently applied for serial diagnosis. The CDIF/3 enables system diagnosis to be carried out also via the CAN bus. Our state-of-the-art technologies facilitate diagnosis via CAN 1.0, CAN 2.0A and CAN 2.0B.